Gentle Dental Care in Ventura

A beautiful smile starts with comprehensive general care from a family dentist that you can trust.
Dr. Speckman provides:
Cleanings and Preventive Care
Our primary goal is to help you prevent dental diseases and maintain a healthy smile that lasts for years. Find out more about our preventive dental program.
Dental Extractions
Removing a broken or severely damaged tooth is the first step to recovery and tooth replacement. We offer gentle dental extractions!
Wisdom Teeth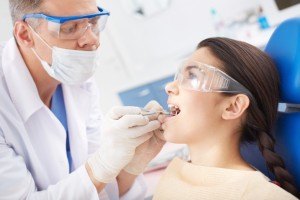 If you're suffering from pain or swelling caused by a wisdom tooth, please let us know. Dr. Speckman can help you treat discomfort and address whether or not your wisdom tooth needs to be removed.
Looking for a  smile makeover? We offer high quality Cosmetic Procedures to help dramatically change the way you look and feel with a brand new smile. Call Speckman Dental today to find out more.