Gentle Tooth Removal

Why do teeth have to be extracted? In most cases, it is due to severe disease or the tooth being non-restorable. Removing the tooth allows Dr. Speckman to eliminate disease from your mouth and move on to replacing the tooth with something such as a bridge or dental implant.
Some of the reasons why you may need to have a tooth pulled include:
   

Emergencies

   

Full Mouth Rehabilitation

   

Orthodontic Therapy

   

Fractured Teeth or Roots

   

Periodontal Disease

   

Severe Tooth Decay
A Comfortable Experience
During your extraction, we take special steps to keep you as comfortable as possible. From numbing the area around the tooth to offering oral sedation dentistry, Dr. Speckman will ensure that all steps are taken to avoid discomfort during your procedure.
Why Should You Replace Missing Teeth?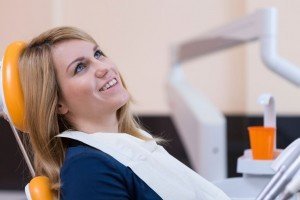 After a tooth has been pulled, you will find that other teeth will start to move or drift out of place. It can make your teeth crooked or even more prone to cavities and gum disease. Replacing your missing tooth can help you preserve natural tooth placement and bite function. Dr. Speckman offers dental implants and bridges, as well as denture options for you to choose from.
Considering having a tooth pulled? Call Speckman Dental in Ventura, CA today for a no-nonsense, comfortable procedure and find out more about our preventative care services.