Teeth Straightening Can Enhance Your Health and Confidence

There's a lot that can be said for having a straight, beautiful smile. Yes, straight teeth are aesthetically pleasing – but they also enhance the health of your overall smile.
Compared to crooked teeth, straight teeth are:
   

Less likely to get tooth decay

   

Experience less gum disease

   

Not as prone to wearing down or chipping prematurely

   

Less likely to experience fractured, worn restorations like fillings and crowns

   

Less susceptible to trauma during accidents
Cosmetic and Traditional Choices
Dr. Speckman has been providing conventional braces in our Ventura dental office since 1994. Our traditional orthodontic system uses both metal as well as white bracket and coated wire options.
TipEdge Technology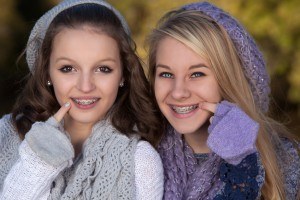 How would you like to speed up your orthodontic treatment in a safe and effective manner? Dr. Speckman uses TipEdge technology that can reduce your time in braces by up to 50%.
Safely straighten your teeth at our Ventura family dentist office without making trips to other orthodontists in the area. Dr. Speckman is a dentist you can trust, and a member of the International Association of Orthodontics.
Call today to schedule you or your child's orthodontic evaluation.