A dental bridge is a restoration that we use to replace missing teeth. It features a false crown that is suspended by two functional crowns on either end. The functional crown is bonded over a healthy tooth or dental implant, so that it looks as if you no longer have a missing tooth between them.
Bridges are useful in:
   

Preventing tooth movement due to excessive spacing

   

Restoring normal biting and chewing function

   

Improved aesthetics
A conventional bridge usually only replaces one or two teeth, but an implant supported bridge can replace up to three or four teeth at once.
Your Treatment
Dr. Speckman will divide your dental bridge treatment into two separate appointments. During your first visit, he will prepare your teeth and take an impression. Then we will have your custom bridge made to match your smile so that it blends well with your other teeth. About two weeks later, your permanent bridge will be ready for Dr. Speckman to bond it into place.
Caring for Your New Teeth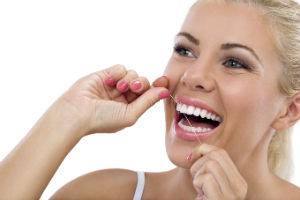 Taking care of your dental bridge can help it last longer. We recommend flossing around and under your bridge daily with a floss threader. If that is too difficult, a proxa-brush or water flosser can be used. Be sure to schedule regular check-ups with our Ventura dentist to keep your supporting teeth as healthy as possible!
Call us today and find out all our Restorative Dentistry services!