Ventura Emergency Dentist
Dental emergencies can be scary, painful, and leave you wondering where to turn next. At Speckman Dental, we are happy to help both new and existing patients with their dental emergencies.
Call Us as Soon as Possible
Call us immediately after you experience a dental emergency. The quicker you get care, the more likely we are to be able to save your tooth.
Some of the most common dental emergencies that Dr. Speckman treats include:
   

Toothaches

   

Broken or Chipped Teeth

   

Knocked Out Teeth

   

Dental Abscesses

   

Swelling or Pain

   

Broken Fillings or Crowns
Emergency Protocol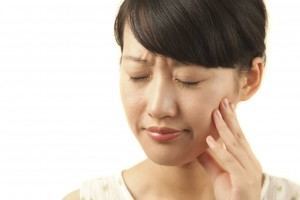 We make it our top priority to fit you in for emergency dental treatment as quickly as possible. Call us to let us know that you are on your way so that we can prepare a place for you.
If you are calling after hours and are an existing patient, please follow the phone prompts. Dr. Speckman will personally return your phone call and advise you as to what needs to be done next.
When you're experiencing a toothache or dental emergency, you need a dentist that you can trust. Dr. Speckman has been providing quality family dental care for over 25 years. Call us today!