If your teeth are broken, decayed, worn out or missing – don't worry. Dr. Speckman has options to help restore your smile back to its normal health and function. Our expanded treatment choices give you the options that you need for your lifestyle and budget.
Dental Bridges
Bridges can be placed over natural teeth or dental implants to replace your missing teeth.
Same Day Dental Crowns
Our same day CEREC dental crown option means you can restore your smile in one visit instead of two. Plus, there are no messy dental impressions!
Resin Bonded Fillings
We use amalgam-free fillings that are smaller and match your natural teeth.
Computer Guided Dental Implants
Our 3D CBCT Galileos technology allows us to digitally guide your implant placement – resulting in more efficient treatment and less discomfort.
Full and Partial Dentures
Affordable dentures and partial dentures can give you confidence to smile again.
What is Full Mouth Rehabilitation?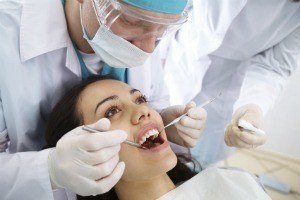 Full mouth rehabilitation uses a combination of restorative treatments and preventive therapies to restore your smile back to its normal health and function. We may combine different treatments like dental implants or fillings to give you a strong, disease-free smile. Financing plans are available, so you'll never have to go without the care that you deserve.
Find out what your smile needs, including Orthodontic Services, by scheduling an exam with Dr. Speckman today!