Tooth-Colored Restorations

Do unsightly metal fillings bother you? Do you have a small cavity that needs to be filled? Dr. Speckman uses only minimally invasive, composite resin fillings in our office.
What Are They?
Composite fillings are free of amalgam and mercury. Their materials are made to match your surrounding tooth structure. This allows Dr. Speckman to both restore your tooth as well as enhance your smile's aesthetics.
One of the reasons we use white fillings is because they are less invasive. The material literally bonds directly to your tooth enamel, enabling Dr. Speckman to use lasers or minimal preparation to reduce the amount of healthy tooth enamel that is removed during your treatment.
Sopro Decay Detection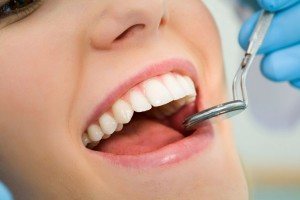 To enhance the ability to provide smaller restorations, we implement Sopro decay detection during each of your preventive care appointments. Sopro is a cavity detecting camera that pinpoints cavities when they may not be visible via an exam or traditional x-ray. When we identify these areas early, Dr. Speckman can place an extremely small filling and eliminate the ability of the cavity spreading to other areas in your mouth.
Symptoms of Tooth Decay
How can you tell if you need to have a tooth filled? Some of the symptoms that you might experience include:
   

Pain

   

Sensitivity

   

Reactions to Sweet Foods or Beverages

   

Food Catching Between Your Teeth

   

Darkening of the Tooth
If you need a filling or a crown, our Ventura office dental services will keep your smile healthy and bright. Call us today!