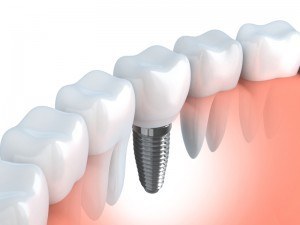 Are you missing one or all of your teeth? Dr. James Speckman offers comprehensive dental implant therapy, which can improve your dental health, function, and the appearance of your smile.
What are They?
Dental implants are titanium roots that are placed into your jaw and supported like natural teeth. On top of the implant we place a restoration to replace the number of missing teeth necessary, such as:
   

A Single Crown

   

Dental Bridges

   

Implant Overdentures
Instead of wearing loose dentures or having a bridge made to replace a missing tooth, dental implants give you the greatest stability and least invasive design of any other form of tooth replacement.
CBCT Computer-Guided Treatments
Traditional dental implant therapy can take up to 6 months to complete. Dr. Speckman has invested in CBCT technology to reduce healing times by about 50%.  This means many of our treatments take only 3 months. With computer-guided dental implant treatments, we can pinpoint exactly where your implant should be placed without having to perform additional surgical procedures. Even if you weren't a candidate for implants in the past, you may be now thanks to our 3D imaging technology.
Your Comfortable Experience
Experience less discomfort and a less invasive treatment with computer-guided implant surgery. Your journey begins with an implant consultation with CT scan and images captured with our CEREC program. Dr. Speckman will virtually place your dental implant into our software program so that you can see exactly what it will look like.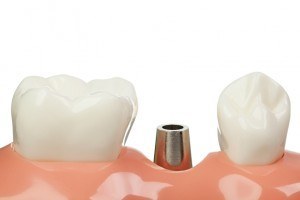 Once you're ready to have the implant placed, we will send the images to our lab in Germany, creating custom implants that we are able to deliver within about one week. 3 months later, we will take an impression to create your custom crown, bridge or denture – which can be delivered a week later. If grafting or extractions are needed, Dr. Speckman can also perform those here in our office as part of your dental implant therapy.
If you have missing or decayed teeth, you owe it to yourself to ask us about our dental implants and fillings. Financing plans are available! Call us now.